We'll make great content together.
We work with some of the leading broadcasters in the industry – they trust us with their brand and to deliver on brief and on time. Our clients say we're easy to work with, there's a reason why they come back to us year after year.
We got skills.
Branded content
promo videoS
tv advertising
product videos
motion graphic design
Corporate
infographic video
explainers
Our Clients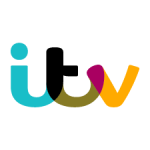 I've been working with TellyJuice for a number of years now and they always deliver on brief, on time and on budget. They work on a variety of showreel briefs for us and the reels always meet our objectives. The team are a pleasure to work with and act as our trusted partner, rather than a third party agency.
Rachel Compton
Head of Commercial Marketing, ITV
It was great working with the team at TellyJuice. The team delivered a hugely creative concept providing FremantleMedia with an ambitious idea that reflected the breadth, range and dynamism of our output and delivered on it with alacrity, hitting some incredibly tight deadlines. Nothing seemed to be a problem to them, they were there what felt like 24/7 and we're very much looking forward to working with them again.
Chris Charlton
Head of Comms, Fremantle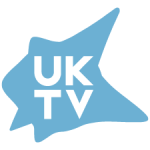 I've had the pleasure of working with TellyJuice for over a year, and I would not hesitate to recommend them to colleagues and associates alike. Their in-house team are a joy to work with, and extremely professional. I can always rely on them to turn reels around within a short period of time, and they never fail to deliver inspiring and uplifting work. They respond extremely well to briefs, and translate them into something that really reflects the UKTV brand. Their flair for graphics is also second to none, providing visually stunning solutions for complex creative requests.
Nadia Wild
Network Marketing, UKTV
TellyJuice are a joy to work with. They have an incredible energy and the rare ability to turn a potential problem into an award winning piece of work. From concept development to first class scripts, and stunning finished films – TellyJuice made the process simple for the Guardian; they delivered on time, on brief and on budget and throughout the project consistently pushed the creative boundaries for us. They come highly recommended.
Richard Furness
Director of Brand and Engagement, The Guardian

Ready to partner up?
Contact us